Learn the biblical truth of the fourth commandment.
URGENT: SDA Conference signs papal agreement in 2016 to NOT criticize other denominations, thus Protestant reformation has ended for SDAs. SDA official hugs the pope. See more here.
"Here is the patience of the saints, here are those who keep the commandments of God and the faith of Jesus." Rev.14:12
"Blessed are those who do His commandments, that they may have the right to the tree of life, and may enter through the gates into the city." Rev. 22:14
Friend, God's last-day people will return to the Ten Commandment Law of God and obey Him to the fullest, including His seventh-day Sabbath. This web site is dedicated to promoting the biblical truth on this topic. Through traditions, man has drifted from the plain "thus saith the Lord," and has forgotten to keep the one commandment that begins with "Remember."
"They allege the Sabbath changed into Sunday, the Lord's day, contrary to the Decalogue, as it appear, neither is there any example more boasted of than the changing of the Sabbath day. Great, they say, is the power and authority of the church, since it dispensed with one of the Ten Commandments." Martin Luther, Augsburg Confession of Faith, art. 28.
Above: Watch Final Events of Bible Prophecy by Doug Batchelor,
43 minutes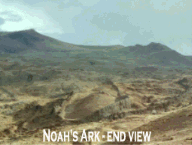 Seventh-day.org web site operated by Non-Profit Corporation
Established by Independent Seventh-day Adventists
Dedicated to Promoting Biblical Truth

We are not associated with any other ministry mentioned in this web site, nor the General Conference of Seventh-day Adventists in Maryland.